Books, Courses and resources


Welcome to acmhainn.ie a website for Irish speakers. You'll find words and lists of terms, lessons and text for translations concerning trade and a store of Irish language text. It's also a forum for compiling questions and advice... www.acmhainn.ie


Foras na Gaeilge is the new body responsible for the promotion of the Irish language throughout the whole island of Ireland ... www.bnag.ie/about_fnag.htm


The Department of Community, Rural and Gaeltacht Affairs, one of the newest Departments of State, was established by Government in June 2002, with some 200 staff in 6 locations, mainly in Dublin and Na Forbacha, Co Galway ... www.pobail.ie/en/


Daltaí na Gaeilge is a tax exempt, not for profit corporation dedicated to promoting and teaching the Irish language. The English translation of our name is "Students of the Irish Language". Although many of our members are fluent Irish speakers and teachers, most of us are students still working hard to learn the language. We hope that our homepage will both encourage and assist you to learn the Irish language ... www.daltai.com/home.htm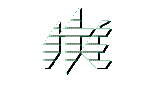 Corpas Náisiúnta na Gaeilge consists of approximately 15 million words of text from a variety of contemporary books, newspapers, periodicals and dialogue. Approximately two thirds of the corpus are SGML tagged. ... www.ite.ie/corpus.htm
More useful information for learners of Irish
---
Books
Buy good dictionaries and a good grammar book. An Foclóir Póca (published by An Gúm) or the Collins Irish Dictionary are both adequate for the beginner but as you become more fluent it might be worth buying one or both of the following:
Foclóir Gaeilge - Béarla by Neill Ó Dónaill
English - Irish Dictionary by Tomás de Bhaldraithe
One of the best grammar books available is New Irish Grammar by the Christian Brothers (published by Fallons)
Language Courses
Buy a good language course and use it regularly. The following are recommended.
Teach Yourself Irish by Diarmuid Ó Sé and Joseph Shiels (Hodder & Stoughton)
Now You?re Talking by Éamonn Ó Donaill and Deirbhile Ní Churraighin (Gill and Macmillan).
Videos of the television series Now You?re Talking are also available. More information from the Ultach Trust, Belfast (01232 237049)
Cogar - RTÉ. A first stage Irish Language learning series based on a series of conversations recorded in the Conamara Gaeltacht. RTÉ
It is better to spend twenty minutes or so studying Irish three or four times a week rather than attempt to do all your studying in one session.
Newspapers
Get a copy of the Irish language newspaper Saol each month. It is available free of charge but postage must be paid on a yearly basis. More information from:
Music and Poetry
Buy cassettes that are accompanied by a bi-lingual book. The following poetry collections are recommended:
Cathal Ó Searcaigh, 1993: An Bealach ?na Bhaile/Homecoming Cló Iar-Chonnacta (cassette and book)
Nuala Ní Dhomhnaill, 1992: Spionáin is Róiseanna (cassette)
Most of the poems on this cassette have been translated to English and can be found in one of several anthologies of Nuala?s poetry.
Michael Davitt. 1987: Rogha Dánta 1968 - 1984/ Selected Poems 1968 - 1984
Dublin: Raven Arts (a cassette entitled Galar gan Náire containing many of the poems is available from Cló Iar-Chonnachta)
Cló Iar-Chonnacta is based in Conamara and has published a range of books for all ages on a variety of subjects. It is also renowned for its prolific publication of sean-nós singing and traditional singing in English, traditional music and modern music. Publications can be ordered from its website below:
Cló Iar-Chonnachta
Indreabbhán,
Conamara,
Co. Gallimhe
Ph: 091 593 307
fax 091 593 362;
email: [email protected]
web site: www.cic.ie
Radio Programmes
Listen to an Irish language programme. Each Wednesday night, 10 -11 pm, SBS Radio broadcasts a programme in the Irish language (1224 khz )
web site: www.sbs.com.au
Also, if you live in the Melbourne area listen to radio 3ZZZ (92.3 FM) at 6 pm on the first Sunday of each month, or tune in and hear it live on the internet.
web site: www.3ZZZ.com.au
Internet resources
If you have access to the Internet, Radió na Gaeltachta is well worth listening to
web site: www.rnag.ie
There are many resources available on the Internet for learners of Irish. It is well worth having a look at Gaeilge ar an Ghréasán which has a comprehensive list of links. The links page An tEolaire - Eolas ar an líon Gaelach is also very comprehensive.
Language courses in Ireland
If you are visiting Ireland in the Summer (Irish)months, why not try one of the week long adult courses on offer by various organisations:
Oideas Gael Glen Cholm Cille, Co. Dhún na nGall (Ph: 073 30248); fax: 073 30348;
email:

[email protected]


web site: www.oideas-gael.com
Áras Mhairtín Uí Chadhain, An Cheathrú Rua, Co. na Gallimhe Ph: 091 595038;
email:

[email protected]

Oidhreacht Chorca Dhuibhne, Baile an Fheirtéaraigh, Co. Chirrai Ph: 066 9156100, fax: 066 9156348,
email:

[email protected]


web site: www.corca-dhuibhne.com
For information on the West Kerry Gaeltacht see
web site: www.dingle-peninsula.ie/
Daonscoil na Mumhan is held at Rinn, Co. Waterford in August
Daonscoil an Fomhair in Gougane Barra, Co. Cork (first weekend in October)
You will pick up other useful information about the language and resources (books, tapes, CDs etc) during your time at Daonscoil Victoria.