Weekly classes around Australia
Click here for...information about term dates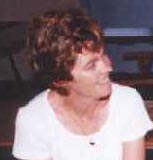 VICTORIA
Classes are held at 7:30 pm in Basement, Celtic Club, 320 Queen Street, Melbourne, every Tuesday evening during school terms in Victoria.
Phone Joan on (03) 9532 9187 for further details
Website: www.gaeilgesanastrail.com
SOUTH AUSTRALIA
Classes are held at 7:15pm in 11 Carrington Street, Adelaide every Tuesday during school terms in S.A.
Phone Cáit on (08) 8296 0578 for further details
Website: www.irishclub.org.au
NEW SOUTH WALES
Classes are held in Dapto (14km south of Wollongong) at 10:00 am each Wednesday morning at the Ribbonwood Centre located on Princes Highway, Dapto, NSW 2530.
Contact Keith on (02) 4262 2761 for further details.
e-mail: [email protected]
Classes are held at the Gaelic Club, 64 Devonshire street in Surry Hills (near Central Station) on Mondays at 6 pm .
Contact Mark on (02) 9647 2408
email Mark White
Classes are held in Newcastle at the Australian Institute of Celtic Studies, First floor, 17 Newcomen Street, Newcastle. Wednesday evenings at 6pm and at 7pm (2 classes).
Contact Martin on (02) 4920 6060 for more details
email [email protected]
Website: http://users.hunterlink.net.au//celticcentre
Classes are held in Sydney University at the Centre for Continuing Education. Every season of the year there are new courses available at levels 1-5. The classes are usually on weekday afternoons/evenings or during the day on Saturdays.
Contact (02) 9351 2907 for more details
email: [email protected]
Website: www.cce.usyd.edu.au.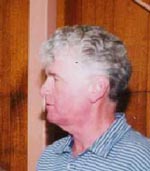 ACT
Classes are held at the Irish Club in Canberra. Advanced level on Tuesday evenings and beginners on Thursday evenings during school terms.
Phone Barney on (02) 6231 9104 for further details
email: [email protected]
Queensland
Classes are held at the Irish Club at 175-179 Elizabeth Street in Brisbane. Monday Tuesday and Wednesday evenings at 7 pm.
Contact Adrian Jeffries on (07) 3366 3702 for details
email [email protected]